Browse our services
Research and Development will continue to play a major role in our company as we strive to be industry leaders in our market.  Our strong team of certified engineers are continually improving and conceptualizing new ideas to meet the specific needs of our customers.
A. Landry Fabrication has taken all necessary measures to maximize the output of R&D projects with Simulation Capabilities (Structural / Dynamic motion / Hydraulic) and uses various high level softwares to help in the design stages, such as, SolidWorks 2009 (3D modeling), CosmosWorks 2009 (Design validation), CosmosMotion 2009 (Dynamic simulations), Autodesk Inventor 11, Automation Studio Professional 5 (Hydraulic simulations), Components Engine (Spare parts books), E3 series (Electrical schematics and harness).
Full-Time Engineering Staff:
– Senior design engineer (Yves-Michel Thibeault  P.Eng)
– Senior design engineer (Brian Lavallee  P.Eng)
High flexibility with in-house plasma cutting and sheet metal bending brake.
Nesting software allows any shape to be cut and optimize metal usage.
Adequate tooling to prepare parts for pre-assembly and welding of low to high production rate.
Our Machining and Metal Working Division is fully equipped with the latest equipment and operated by fully qualified staff to meet our customers fabrication projects.
– Milling Maching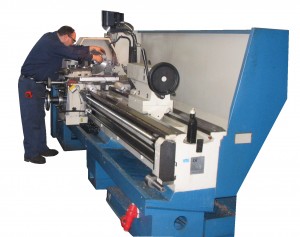 – Vertical Drill Press
– Lathe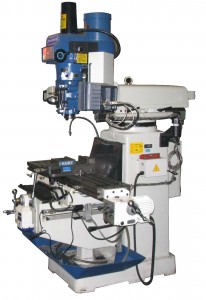 A. Landry Fabrication can design and manufacture all your industrial needs.  We can also go on-site to repair, cut or fabricate with a mobile welding station.